Here, the prompt was to find a door in Savannah and imagine a narrative taking place, focusing on the dynamic of inside versus outside through warm versus cool color palettes.
 10.5" * 14.25", micron and gouache, 2019.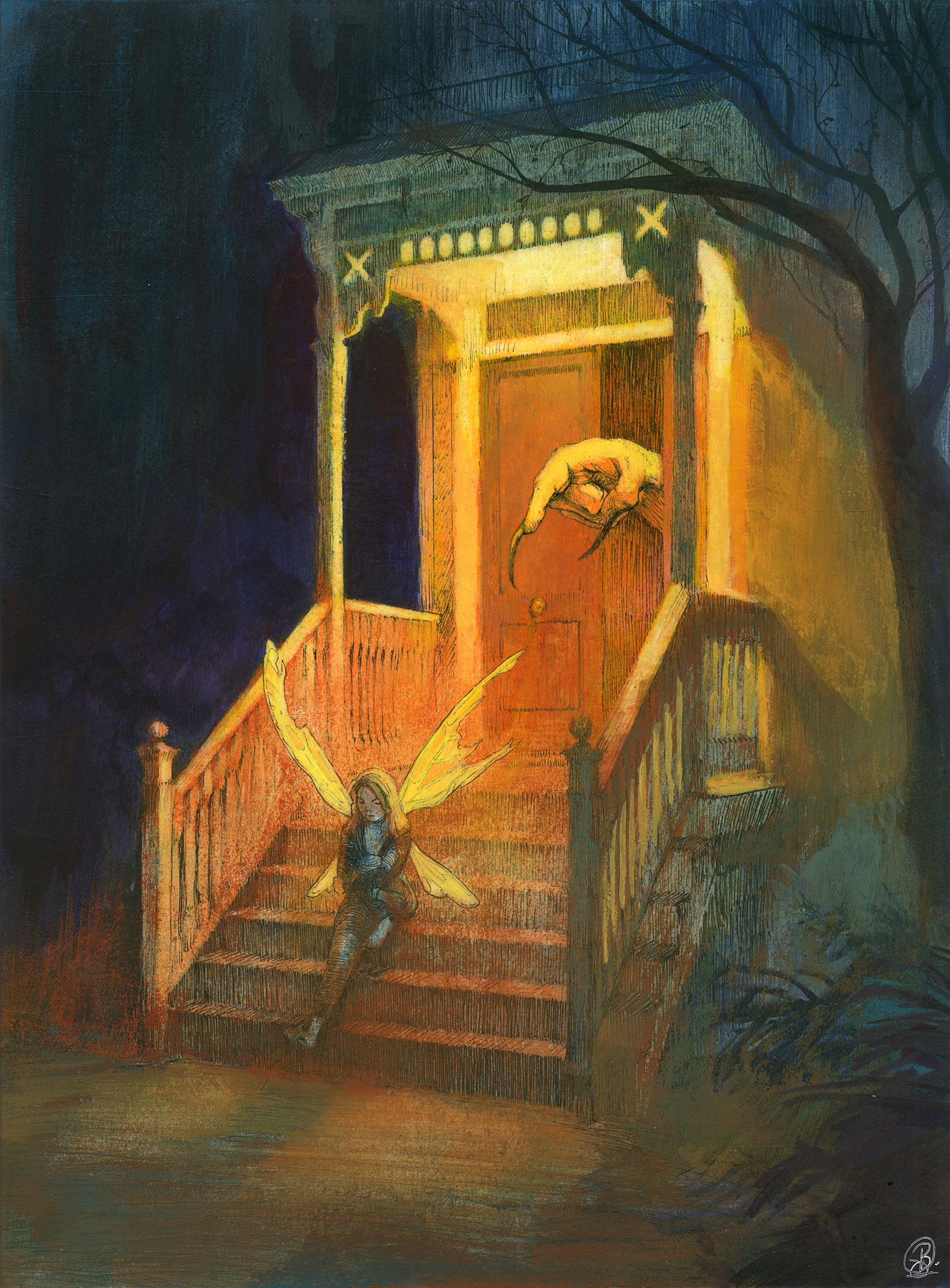 "And mark my words, child, if I catch you and your unsightly, tattered wings here ever again, I'll clip them from you myself!"