Created for the "spot illustration" assignment of SCAD's Editorial Illustration program.
To me, Savannah, Georgia is a sleeping battleground. It is an eternal siege on Victorian strongholds by the spirits of the forest. Their vegetation encircles and swallows the facades of wood and brick, digesting as they watch from the shadows.
11" * 17", micron and digital coloring, 2018.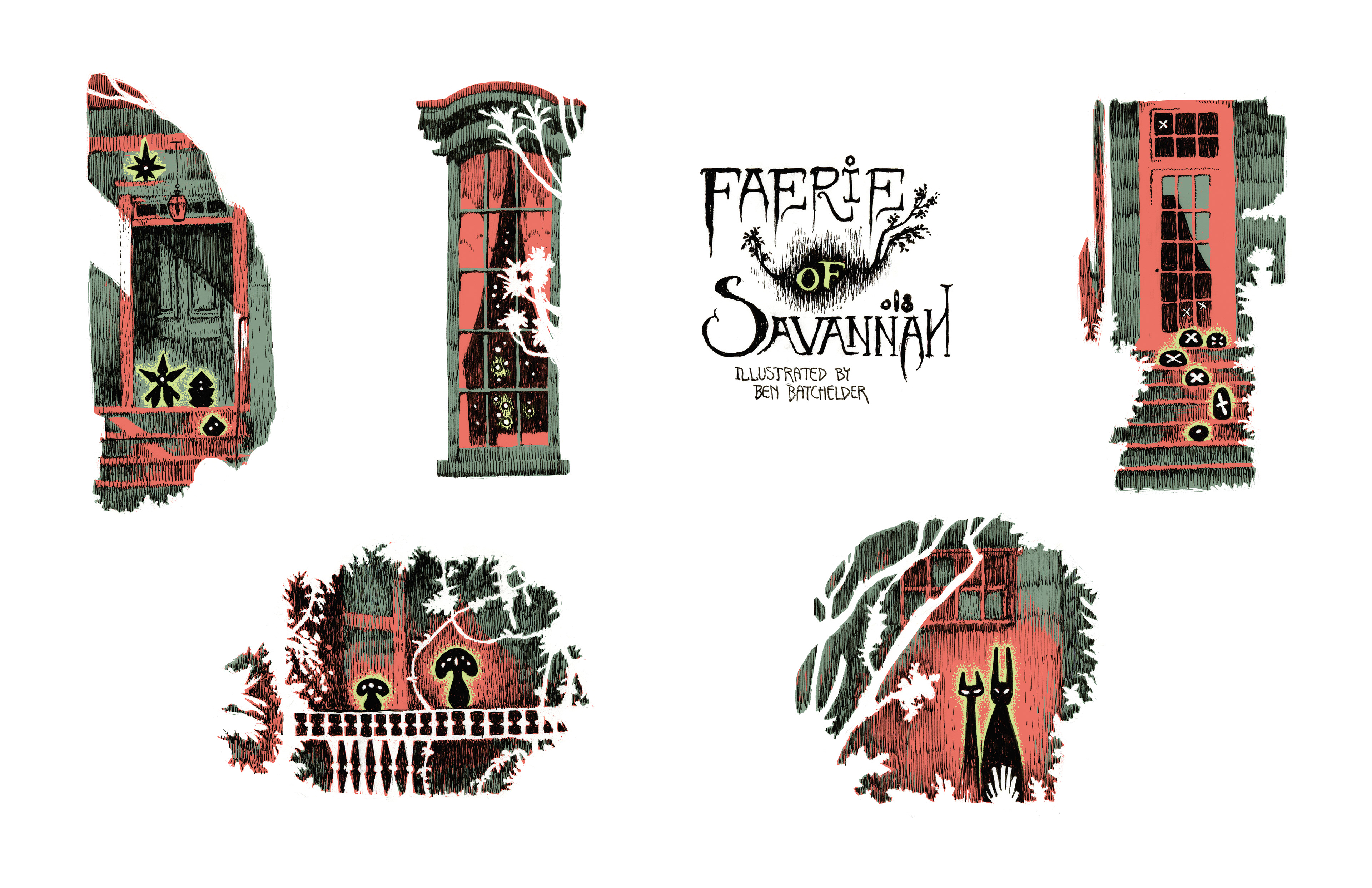 Click below to view individually